Ladies and Gentleman please meet one of our new industry partners, POCODOT. Today we are introducing Mr. Victor Young their Chief Executive officer.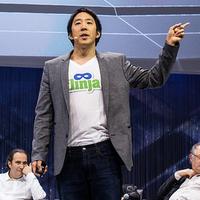 His professional Bio:
As Chief Executive Officer, Victor is responsible for product vision and overall business direction. He previously founded Enet, the nation's largest cloud insurance Customer Relationship Management and e-Application for Fortune 100 insurance companies. He has built and managed a work force of over 500 employees and contractors nationwide.
As an investor, he specializes in growing and guiding early-stage startups into successful businesses. He assists in product advice and feedback to entrepreneurs as well as critical investment capital to seed ideas and watch them blossom
What drove you to work or create this company/organization? What's your story?
Personal pain point with travelling and booking private tours internationally. Took too much of my time, money, mindspace, and patience to book tours on -the-fly. Had to pre-book way in advance, or pay a stiff premium and still be subject to inflexible terms.
What is the most gratifying part of your work? 
Gratifying both tour guides (with another revenue making channel) and tourists (with an easy to use on-demand app).
Do you have any offers for our readers or GANYC guides?
$20 off first time users when booking a tour on Pocodot app (min 2 hrs)
What's the best way for our guides to contact you?
Visit their website to sign up or for more information:
Thank you for being an industry partner!