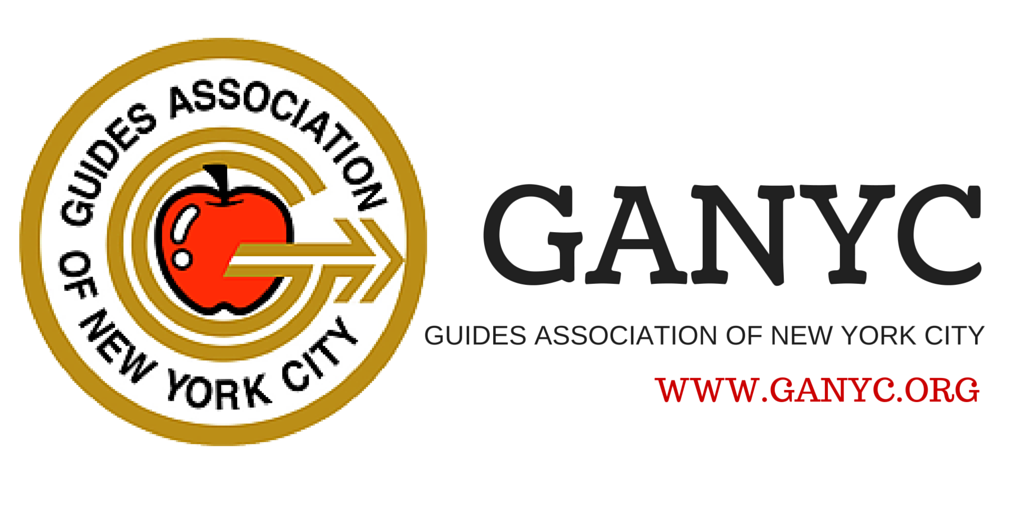 The Guides Association of New York City (GANYC) is New York City's professional tourist guides association. Founded in 1974 by licensed guides for licensed guides, GANYC is one of the oldest and most active tourist-guide associations in America. All GANYC members are licensed by the New York City Department of Consumer Affairs. New York City law requires all guides to be licensed.  
GANYC is a nonprofit organization whose members are mostly independent contractors that work in all phases of the guiding industry, from conducting private tours, to working for tour operators including the double-decker bus companies; local, national and international tour operators and destination management companies; and local cultural institutions. GANYC guides are site-specific and introduce and unveil New York to millions of visitors and locals each year. GANYC is not an employment agency; however, it assists tour operators, destination management companies, tourists and others with finding qualified professional licensed guides.
GANYC is a member and enjoys strategic partnerships with many key tourism industry associations, including: NYC & Company;  International Inbound Travel Associations; World Federation of Tourist Guide Associations; National Federation of Tourist Guide Associations-USA (which enjoys a strategic alliance with the American Bus Association), Student and Youth Travel Association (SYTA), National Tour Associaton (NTA) and Tourism Cares).
GANYC welcomes and actively solicits select industry partners whose businesses and organizations are important components of the New York and national tourism industries, and are consistent with the mission of GANYC. Here are some of the benefits of becoming a GANYC Industry Partner.
MARKETING AND PROMOTION: Promote your business to the millions of visitors and locals that GANYC members guide each year. Promotional ways include, but are not limited to addressing GANYC guides at a monthly membership meeting; host a site inspection for guides to get to know your organization (the number can be limited); display the GANYC Industry Partner decal at your place of business.

WEBSITE: Exchange of web site links and the opportunity to post announcements to our guides about your upcoming events on the GANYC website members Announcements page, and via our E-Newsletter, which is published regularly and distributed to GANYC members, tourism organizations/professionals and the general public.

SOCIAL MEDIA: Increased exposure for your organization with mentions on GANYC's active Facebook, Twitter, Instagram and other social media accounts, where relevant.

NETWORKING: Advise guides about the benefits and advantages of directing groups and other tourists to patronize your business or organization. Remember, if tourists don't know they don't go!

INDUSTRY: Receive updated notifications on NYC events and happenings that could affect your business and services as it relates to attracting tourists and locals. .

EDUCATION: Learn how guides work with tour operators, DMC's, tourists, locals and others in selecting places to visit and patronize.
All prospective GANYC Industry partners must fill out an application to be considered for Industry Partner membership. Approval process takes approximately 15-30 days and is subject to a vote of the GANYC membership. The annual fee to be a GANYC Industry Partner is $95 and starts the day that your application is approved by the membership. A renewal notice will be sent yearly on the anniversary of your approval. 
For the online application, please CLICK HERE. You can fill out the application and submit payment via credit card with this link.
Any questions please contact us at industryrelations@ganyc.org.