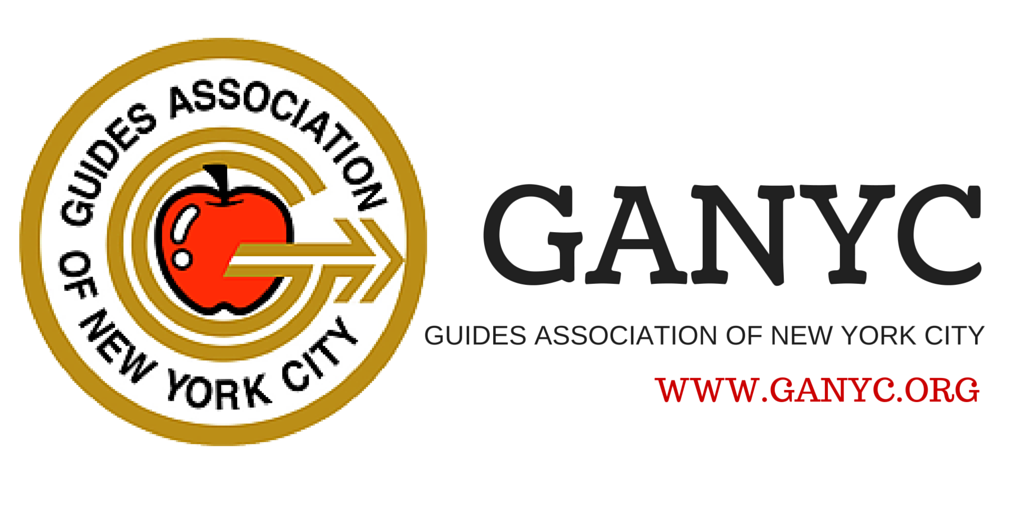 WHY TOUR OPERATORS AND TOURISTS SHOULD HIRE A GUIDES ASSOCIATION OF NEW YORK CITY TOUR GUIDE
The Guides Association of New York City (GANYC) is a nonprofit organization.  New York City law requires all tour guides to be licensed.  GANYC's approximately 300 member guides are licensed and are mostly independent contractors.  Some work for the double decker bus companies and also do private tours and others work regularly for selected tour operators, DMCs and others while also doing private tours.  Many guides are multi-lingual who speak over 20 languages and many guides have specialties in a variety of areas.  GANYC is not an employment agency; however, it can assist tour operators, destination management companies and others with finding qualified professional licensed guides who offer tier pricing.
GANYC's Education Committee creates and maintains a continuing education program for GANYC guides aiding in the knowledge of NYC and its environs and enhancing guides professional development. GANYC achieves this by forming relationships with organizations and individuals such as museums, cultural institutions, landmarks, iconic venues, attractions  and experts in their respective fields. The curriculum includes site inspections and FAM tours, guest lecturers and a professional development program of workshops and seminars. These activities help to promote and raise awareness of the areas and places visited, as GANYC guides will suggest and discuss these venues to the guests on their tours.
As global ambassadors of NYC's great metropolis GANYC guides strive to maintain a high a level of excellence and professionalism. The goal of every tour guide includes expanding one's knowledge of NYC history and to constantly hone and perfect one's guiding skills. GANYC guides are site-specific.  There is always something GANYC guides learn and pass on to tourists to make tours memorable and enjoyable. This is why GANYC guides love their profession.  Keep in mind, good guides make tours better and create repeat business for you.
GANYC is a member of NYC & Company and has a strategic alliance with the International Inbound Travel Association (formerly the Receptive Services Association of America).  Also, GANYC is a member of the National Federation of Tourist Guide Associations-USA (NFTGA) which is in a strategic alliance with the American Bus Association, SYTA , NTA  and Tourism Cares, and a member of the World Federation of Tourist Guide Associations.  With this in mind a member of GANYC or the NFTGA participates in the annual meetings of the aforementioned organizations to support the educational and professional aims of these associations.
ALL THE ABOVE IS WHY TOUR OPERATORS AND DESTINATION MANAGEMENT COMPANIES SHOULD HIRE A GANYC GUIDE!