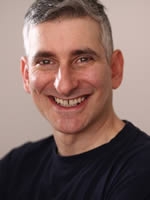 Introducing GANYC guide Jared Goldstein of his own company: Jared the NYC Tour Guide.
http://JaredtheNYCTourGuide.com
How long have you been a tour guide?
2005, so over 10 years.
What time of year would you consider your busy season?
Spring, Autumn, three day weekends, holidays, and Christmas.
Have you or your company received any awards (recently or in the past)? If so, what was the award for, who awarded it, and when did you receive the award?
A Tour Operator, Beyond Times Square, awarded me with their inaugural Tour Guide of the Year honor for 2012-13. For years, I have been a Chief Tour Guide for two Tour Operators, one for students and the other for adult cruise passengers. This means that I recruit and schedule Guides for tours. A tour I developed was the South Street Seaport's official tour, and another tour I developed was probably the top commercial tour of the World Trade Center for a couple of years. The NYC Department of Consumer Affairs awarded me a star for my licensing exam score. GANYC has entrusted me with being on the Board for three years, including two as Vice President, and a year as Editor of its magazine, "GuideLines."
Have you or your company been featured in print, broadcast (tv or radio) or online media? What about movies or TV shows? Do you have a favorite piece we can share? Please provide us the YouTube link or Article link.
The Forward, a venerable NYC publication, featured my Santa Claus Tour  http://forward.com/articles/133931/a-santa-tour-de-force
What drove you to become a tour guide or tour operator or create this company/organization? What's your story?
I like to work independently, yet be with people, and share different things, especially wonderful things like walking the Brooklyn Bridge, discovering surprising businesses, buildings, neighborhoods, history, museums. In 2005, one of GANYC's founders since the 1970s, was a neighbor of mine, and he recommended that I become a licensed professional Guide.  I had been sharing NYC since 1985.
What is the most gratifying part of your work?
Mutual delight while learning about NYC and the world.
What celebrities (if any) have patronized your business or organization? Any fun stories about when they visit your business?
I don't specifically discuss who my guests are, since that is private information.  I was once haunted by a trickster ghost while doing a Halloween walking tour for a Ghost Tour company.  One of the guests showed me a picture of this ghost where I was standing.  This prompted me to cut out that kind of tour from my repertoire. But other celebrities included Alligator hunters, Palestinian Authority Ministers, Israelis, sheiks, architects, an Indian Governor, miners, CEOs, teachers, veterans, and 9/11 survivors.   Everyone on my tour is a VIP.
What upcoming or annual events, promotions or sales would you like to promote?  Please provide title, description, event/promotion/sales date (or date range), price range, and any discounts  for our readers.
Guests who return get 10% off. I extend that to their referrals.
How long have you been a member of GANYC?
9+ years
How did you hear or learn about GANYC?
Lee Gelber, who promoted it in his Tour Guide class.
What types of tours do you offer?
One of my unique tours is Santa Claus' New York City History Tour, the real story about how Santa Claus was born here and became world famous.  I also like developing custom tours around a theme, such as Central European NYC heritage or NYC's Catholic Heritage, George Washington's NYC, Dutch New Amsterdam, or John Lennon's NYC.
How has GANYC helped you and your business?
GANYC has taught me facts and craft for NYC Tour leading.  I have gotten referrals from fellow Guides, and learned about Tour Operators and walking tour companies that provided me with work.  I also made great friends.  I am not sure if I would still be a professional Tour Guide without GANYC, therefore I am not sure what I would be doing without GANYC.
GANYC has fostered my city knowledge of its history, and getting around.  Connections with fellow Guides has led to work and loyal clients.  GANYC has improved my tour leading skills, know-how, and business management.
What's your advice or Tour Guide tip you love to share to people visiting New York?
Make reservations early for first thing in the morning.  Tickets sell out and lines and crowds increase.

For more info or to book a tour with Jared check out his GANYC profile by clicking here.