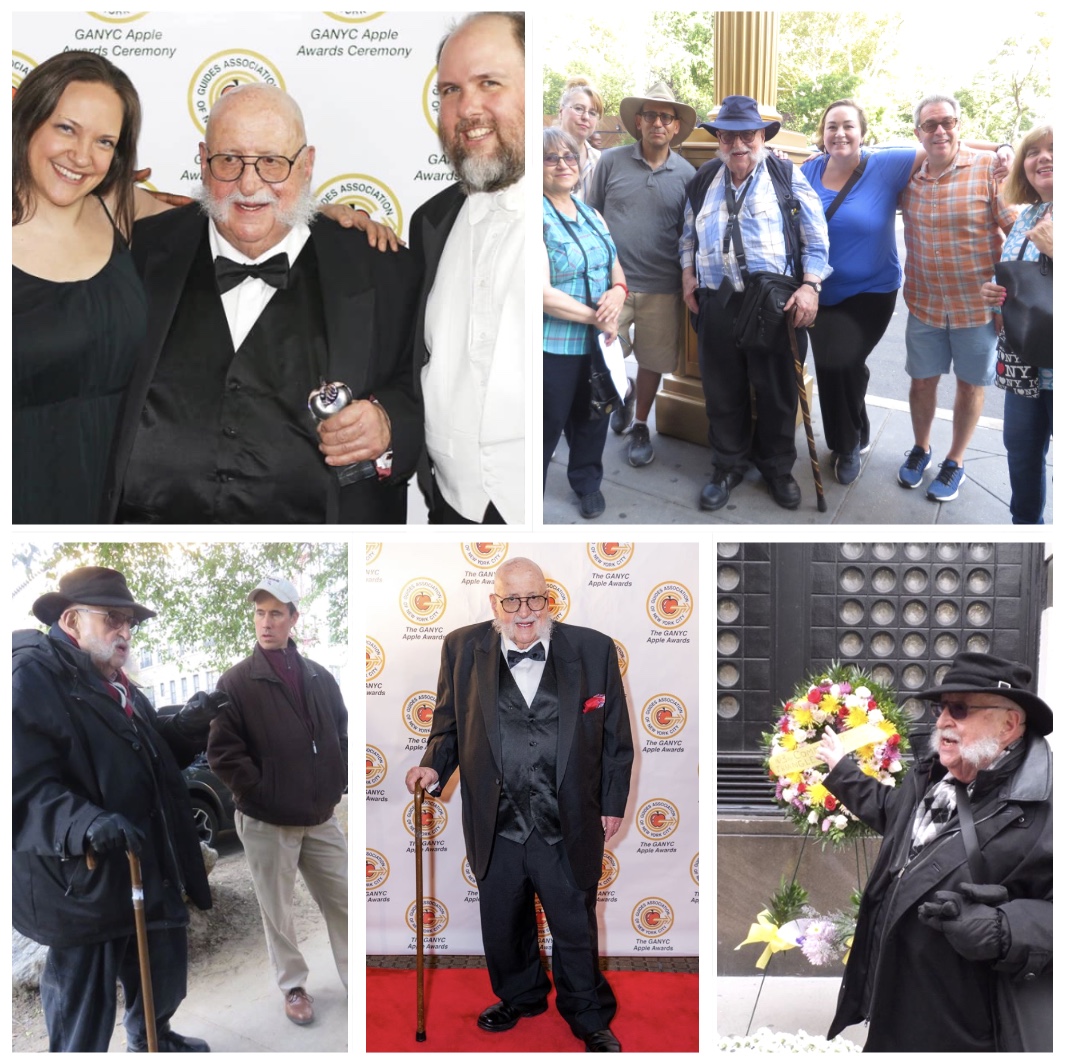 It is with deep sadness that GANYC announces that former GANYC President, and the dean of New York City tour guides, Lee Gelber has passed away.

Lee was truly a living embodiment of the spirit of this great & dynamic city. It is for these reasons that he was our first honoree of the Guiding Spirit Award, at the Apple Awards ceremony in 2016, designed to honor a professional tour guide who had mentored others, led by example, and been a pillar of the guided tourism industry in New York. Starting this year, it has been renamed The Lee Gelber Award for Guiding Spirit in his honor.

His legacy lives on forever in the thousands of guides that he trained or inspired for several decades. How long had Lee been training guides? Here is a 1996 New York Times article talking about Lee's work in that regard. Countless guides have already this week recounted lessons they learned from Lee, or the many stories and jokes he loved to tell.

So many New York guides have great stories and memories of Lee, and we look forward to hearing and sharing them. Thank you, Lee, for everything.